Artistic director
tatiana stepanova
Prima Ballerina, People's Artist of Ukraine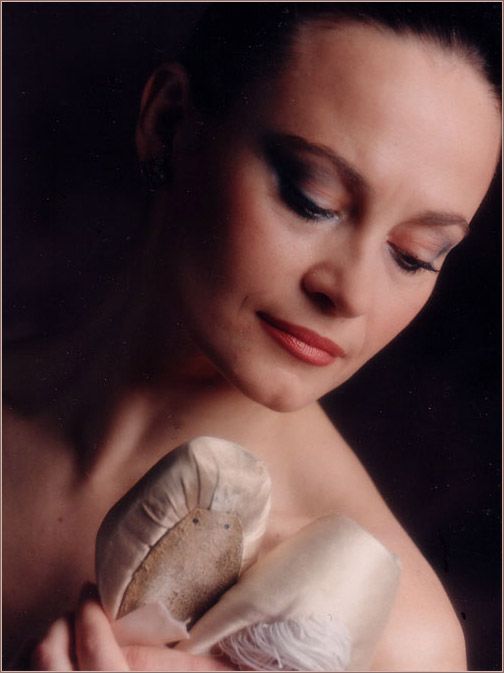 Tatiana Stepanova
has a reputation and resume that is shared by a select few in the ballet community. Born in Odessa, Ukraine, at a young age Mme. Stepanova was accepted to for full time study at the prestigious Bolshoi Ballet Academy in Moscow. Having graduated among the top of her class, Mme. Stepanova moved back to Odessa, Ukraine and joined the Odessa State Ballet Company. It was here that Mme. Stepanova was given the opportunity to dance the Principal roles in an extensive classical, contemporary, and modern repertoire. Mme. Stepanova's combination of unique style, technique, and dramatic excellence lead her to become the Principal Dancer and Prima Ballerina of the Odessa State Company. She was recognized for her excellence by being awarded the honorary title of People's Artist of Ukraine. This decoration was awarded to outstanding performers whose merits were exceptional in the sphere of development of the performing arts.
Prima Ballerina / Master Teacher / Accomplished Choreographer
Mme. Stepanova's international travels involved performing in many countries throughout the world including, Japan, Italy, Malta, Finland, Hungary, Bulgaria, Taiwan, Romania, and many cities across North America. Mme. Stepanova's worldwide reputation as Prima Ballerina has made her a legend in her own time.
In 2000, Mme. Stepanova international reputation lead her to be invited to perform in a Gala honoring the alumnae of Ballet Russes in New Orleans. This momentous reunion was captured in a documentary film "Ballet Russes" released in 2005.
In 2012 Tatiana Stepanova's dedication to ballet was recognized by the government of Canada, as she was presented with the Queen's Diamond Jubilee Award. An award handed out to individuals who provided an outstanding contribution to the Arts and Culture in Canada.
As the Artistic Director of Toronto International Ballet Theatre, Tatiana Stepanova brings with her a gift for choreographing and for teaching, a dynamic vision, and the pursuit of excellence. Under her guidance and leadership, Toronto International Ballet Theatre is recognized as one of the finest ballet local ballet companies.