A few years ago, Susan, mother of Peter, an 18 year old autistic boy wrote us a note thanking us for inviting her family to watch The Nutcracker through the Autism London program. Peter sent us his review of the show and it is still one of our favorite reviews.
TIBT's Nutcracker review
By: Peter Schadenberg
I'm going to change things around a bit and review a ballet. Note that I've never seen this ballet in a long time so I might make 1 or 2 inaccuracies. The story to The Nutcracker is that a girl receive a nutcracker in the shape of a little man for Christmas. That night the nutcracker came to life and seemingly grows to the size of the girl. The story does not make much sense. But fortunately the story doesn't really matter here.
What makes The Nutcracker a masterpiece is the music. Not only is the music great to listen to (in the second segment from the original Fantasia, you know the one with the seasons changing and the ones with the dancing fairies, fish, flowers, mushrooms and leaves, you could listen to some of the music from the ballet). But the atmosphere is extremely strong. What you see the dancers performing on stage fits perfectly the mood of the music.
Because action movies are extremely popular today many people's favorite scene (young boys in general) is probably where the one where the nutcracker fights the giant rodents because this is an action scene that may of originated action scenes made today because of the sword fights. But for me my favorite scene is "The Dance of the Sugar Plum Fairy" not only is the song from the scene fantastic and the atmosphere is strong, but also this is the closest for us to hear of the extinct candy, the sugar plum.
The Nutcracker is simply a must-see ballet and you must experience it at least once in your lifetime. The version I recommend you to see is the version where the sets and costumes used are accurate to those that the high class of Czarist Russia would have. I believe that that was the version I saw. The version I saw also had the girl turning into a woman later on in the ballet as well as turning back into the girl at the end, the version I saw also has a part where members of other countries/cultures would dance. Anyway the one I mention is the version to see. No matter what the price is you must see this ballet at least once in your lifetime. So put on your Sunday clothes and buy a ticket that whether it's worth $50 or $100 to see, it is worth every penny and enjoy the show.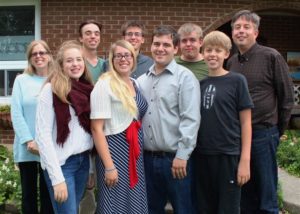 Thank you Peter for the wonderful review and we are excited to have the Schadenberg family back to see the Nutcracker this holiday season.
Get Tickets