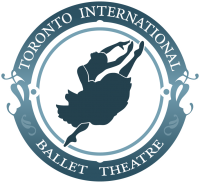 artistic director
Tatiana Stepanova
Dance with us! - Nutcracker Auditions
We're holding auditions for the 2019 performance of The Nutcracker at the Sony Centre! Perform with some of worlds biggest stars! 
2019 Auditions – Sunday June 2, 2019
Male and Female Dancers
10:00AM – 11:00AM | Ages 10 – 13
11:00AM – 12:15PM | Ages 13 – Professional
Audition call for serious dancers interested in performing in the 2019 production of The Nutcracker. In its 12th year, TIBT's The Nutcracker has become one of the premier shows to see during the holidays. With multiple shows in December and guest stars from world renowned ballet companies such as the Bolshoi Ballet, dancers have the opportunity to showcase their talent in one of Canada's most iconic theatres, the Sony Centre for the Performing Arts.
Benefits include:
 Some paid positions available
Perform on one of Canada's largest theatres – The Sony Centre
Dance along side world famous dancers:

2014 Misa Kuranaga (Boston Ballet Principal)
2016 Anastacia Stashkevich, Ruslan Skvartsov (Bolshoi Ballet Principal)
2017 Anastasia Stashkevich, Vacheslav Lopatin (Bolshoi Ballet Principal)
2018 Svetlana Lunkina, Vacheslav Lopatin
Arrive 30 minutes prior to register
Auditions Fee: $30 (Waived for professionals) 
Auditions will be held at: Stepanova Ballet Academy – 85 Glen Cameron Rd. Thornhill, Ontario. All dancers are required to bring a photo and resume.
Toronto International Ballet Theatre
Toronto International Ballet Theatre ( TIBT ) is dedicated to the pursuit of excellence in the art of ballet. We bring together young talented dancers and international stars, to perform in professional productions with spectacular sets and beautiful choreography by renowned choreographer and former Prima Ballerina Tatiana Stepanova.
We seek to attract and expose our diverse community to the wonder and value of the art form of dance.  
Toronto International Ballet Theatre's mission is to make the ballet accessible to children and their families, regardless of geographical, social and economic circumstances.
International Stars from around the world have guest stared in TIBT productions, including:
Anastasia Stashkevich – Bolshoi Ballet
Vyacheslav Lopatin – Bolshoi Ballet
Ruslan Skvortsov – Bolshoi Ballet
Isaac Akiba – Boston Ballet
Ji Young Chae – Boston Ballet
Misa Kuranaga – Boston Ballet
Jonathan Renna – National Ballet of Canada
Weislaw Dudek – Staatsballet Berlin
Bojana Nenadovic Otrin – Slovene National Theatre Opera
Gabor Kapin – Carolina Ballet
Erica Cornejo – Boston Ballet
2019 Auditions
Date: Sunday June 2, 2019
10:00AM – 11:00AM | Ages 10 – 13
11:00AM – 12:15PM | Ages 13 – Professional
Location: Thornhill, Ontario 
85 Glen Cameron Rd. Thornhill Ontario. 
[email protected]

International Guest Stars
Along with a diverse cast of talented young dancers from around the Greater Toronto Area as well as international talents, TIBT invites world renowned stars to perform in its production. 2018 Nutcracker production featured guest star from The Bolshoi Ballet and international star and principal dancer of the National Ballet of Canada; Svetlana Lunkina.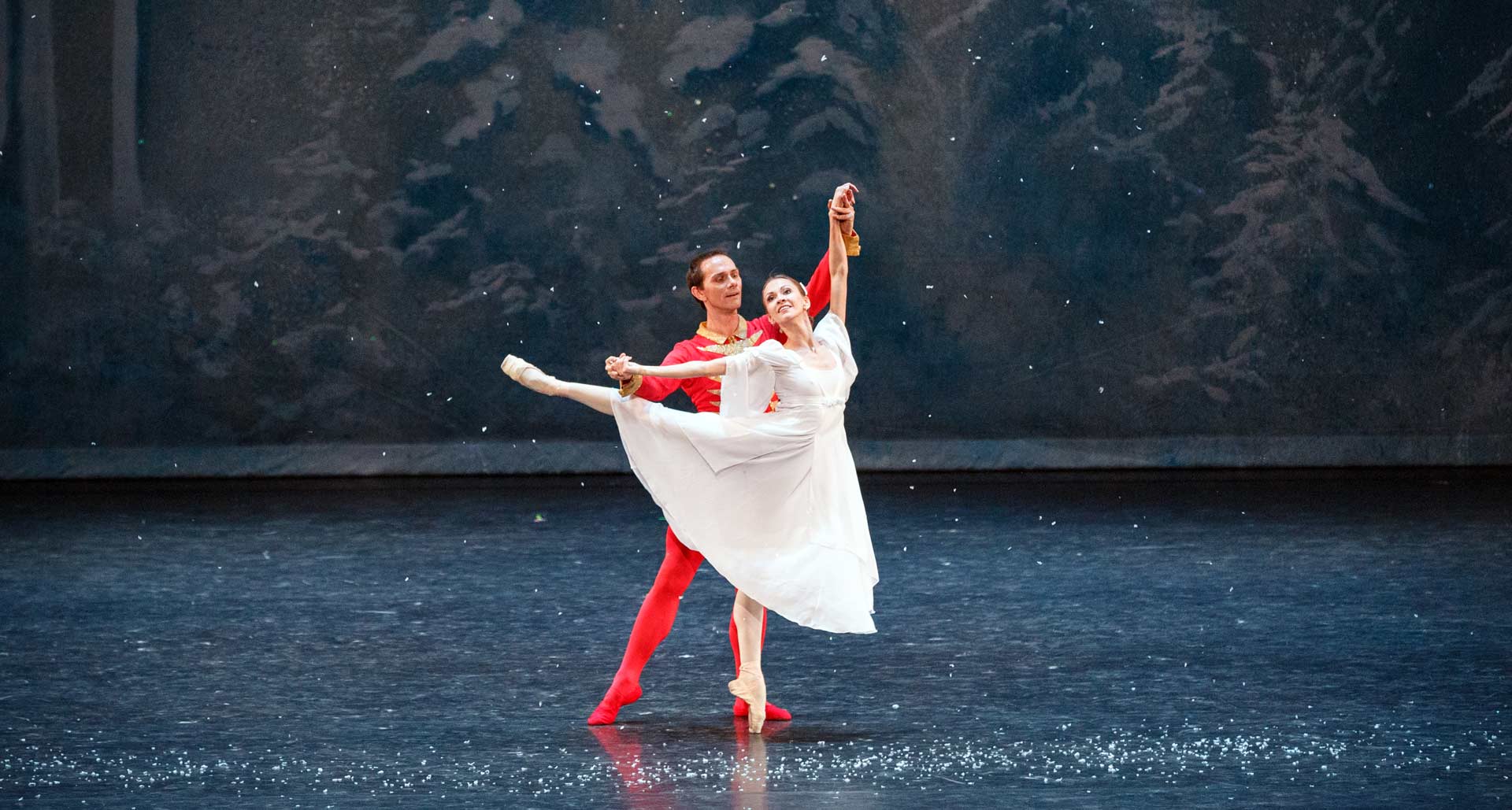 Traditional Russian Nutcracker
Along with Tchaikovsky's cherished score and some of the world's best dancers, Toronto International Ballet Theatre's performance preserves the imperial beauty and grandeur of the original Nutcracker, and will transport children and adults alike to a world of magic and wonder! 
About TIBT
For over 11 years Toronto International Ballet Theatre has been bringing together young talented dancers and itnernational stars, to perform in professional productions with spectacular sets and beautiful choreography by renowned choreographer and former Prima Ballerina Tatiana Stepanova.

Sony Centre for the Performing Arts
Toronto International Ballet Theatre performs at The Sony Centre. Not only do audience members get an onobstructed view from everyone of the seats. But the theatre has been a unique place in the cultural life of Toronto. It is one of Toronto's foremost theatrical venues and the largest sof-seat theatre in Canada. 
Sheer, exquisite joy and delight, absolutely magnificent performances by the Bolshoi Ballet guest stars, and polished beautiful work by each and every dancer.  As for the costumes….and those mice!!  All totally inspiring!  We walked out of the theatre, with the world feeling like a lighter brighter airier place.  What a way to launch the holiday season!
This show uses a combination of local professional Toronto dancers, young pre-professional ballet studio dancers and guest dancers from some of the worlds best ballet companies. We enjoyed the show so much we are bought tickets for the 2016 show the day they went on sale. Our favorite parts were snow scene, the Arabian pas de Deux was mesmerizing and of course Sugar Plum and the Nutcracker Prince. This year the guest dancers are 2 Principal dancers from Bolshoi Ballet….it does not get any better!
The Nutcracker, as choreographed and performed by TIBT as always was magical, and beautiful. The sets, costumes, and music were all fabulous! Looking forward to it again next year!
Favourite moment: The baby Mice in the battle scene were adorable, the way they were scurrying back and forth!
Wonderful performance by all dancers. Loved the Russian soloists. Costumes were spectacular.
What a pleasure it was to finally enjoy the highest quality of ballet dancing executed by the local company other than NBC. The group and the solos were danced in sync and with high precision, the decor and the costumes were just stunning. Amazingly, the cast was not overly big and many dancers were engaged into a few scenes, which shows you how high their quality is and how smart the show is planned out. The choreography was very creative and interesting to watch. Personally, I am glad to discover a local company that treasures the classical ballet in it's pure form at a such a high quality and I wish there was more than just the Nutcracker presented by this company, as I believe TIBT could be an alternative to the NBC's contemporary stream.
Favorite moment: snowflakes, waltz of the flowers, solos
The performance of the Toronto International Ballet Theatre of the Nutcracker was just amazing. Everything was done to perfection; the dancing, the music and the decoration. We went as a family with my wife and 3 teenager kids and enjoyed every moment. It was a night to remember. Well done!
Have been wanting to see this for years, not disappointed, will be taking my grand-daughters to see it
Great choreography and excellent execution! All performers made this production heartwarming and fun experience!
I have seen many ballets and many different productions of the Nutcracker, this was by far the BEST!!! The version that was done was absolutely beautiful!! I was in awe, I would definitely see it again!
Nutcracker was fabulous!!! A must-see with friends & family