The Nutcracker
Saturday December 17, 2016
Sony Centre for the Performing Arts

The Nutcracker Retains Imperial Beauty
ft. Guest Stars from Bolshoi Ballet
The classic charm and pageantry of The Nutcracker hits the stage in Toronto for an unforgettable performance at the Sony Centre. This year the local cast of young talented dances will be joined by world renowned stars from Moscow's Bolshoi Ballet
Along with new original choreography, beautiful costumes and magnificent sets, this elegant and luxurious venue will provide a unique experience to the audience as it brings you right into the heart of the performance.
Tchaikovsky's ethereal melodies take the audience on a fantastic journey through Clara's dreams to the land of snow and sweets. The aerial and spirited dancing is supported by enchanting tapestry with custom made costumes and set designs adorning the stage.
Sony Centre for the Performing Arts
1 Front St E, Toronto, ON M5E 1B2
Anastasia Stashkevich & Ruslan Skvortsov
Guest stars from Bolshoi Ballet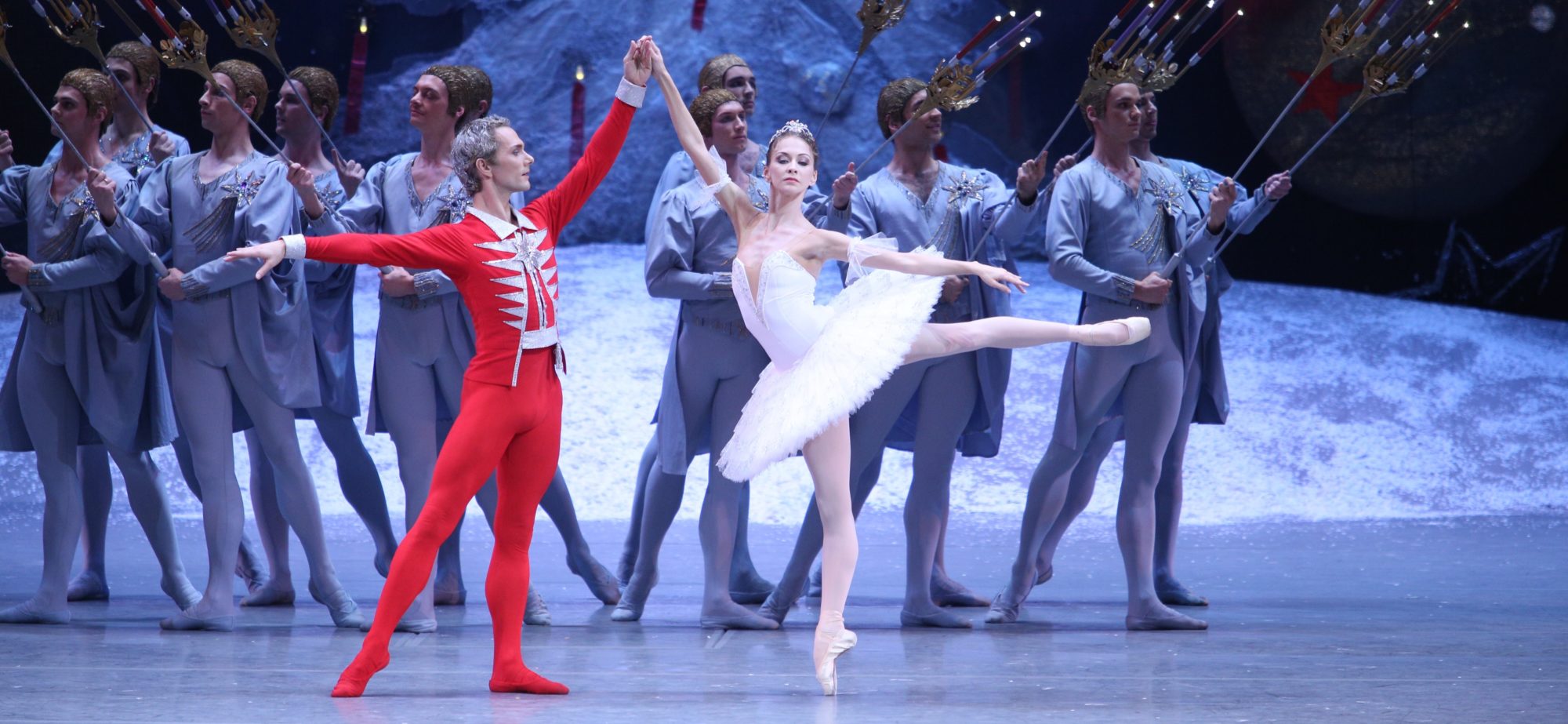 Anastasia Stashkevich
Anastasia Stashkevich (rus Анастасия Сташкевич) graduated in 2003 from the Moscow State Choreographic Academy (class of Tatyana Galtseva) and joined the Ballet Company of the Bolshoi Theater. Now her teacher-repetiteur is Svetlana Adyrkhaeva. She currently holds the position of Principal Dancer
Ruslan Skvortsov
Ruslan Skvortsov was born in Yelets, Lipetsk Oblast, Russia, and trained at the Moscow Choreographic Academy with Vyacheslav Mikhaylov. Upon his graduation in 1998 he joined the Bolshoi Ballet, where he has worked under the tutelage of Valery Lagunov and Nikolai Fadeyechev.
In 2001 he was awarded a bronze medal at the Moscow International Ballet Competition. He was appointed to the rank of principal dancer in October 2009 and was awarded the title of Meritorious Artist of Russia in April 2014.
*  Cast change: Ruslan Skvortsov, Principal Dancer of Bolshoi Ballet replaces Vyacheslav Lopatin due to injury.
Great choreography and excellent execution! All performers made this production heartwarming and fun experience!
I have seen many ballets and many different productions of the Nutcracker, this was by far the BEST!!! The version that was done was absolutely beautiful!! I was in awe, I would definitely see it again!
Nutcracker was fabulous!!! A must-see with friends & family